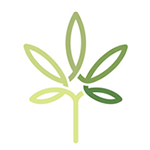 simply hemped
simply hemped has been formed to bring high quality CBD oils to customers from a brand that can be trusted.  There is a lot of hype and misinformation about CBD oils on the Internet and, worse still, there is no specific regulation of the quality of CBD oils.  Therefore, customers can be paying good money for fake products or even buying oils with illegal levels of THC (the psychoactive compound found in cannabis). 
Drawing on our experience in selling other oils, through our sister brand simply argan, we wanted to bring our expertise to the CBD market to ensure that customers were getting only the finest quality CBD oils.
CBD has many reported benefits such as helping with sleep, pain, anxiety, seizures, allergies and much more.  There is lots of research published on the Internet and so if you are unsure, take a look – but make sure it is from a reputable source.
a brand that can be trusted
You can be sure you are in good hands with us, as we have been selling high quality oils, through our sister brand simply argan, for over a decade.  simply argan was formed to bring high quality and tested argan oil to the UK market.  Similarly, simply hemped has been formed to do the same for CBD oils.  If you would like to find out more about simply argan click here


sourced from high quality EU farms


contact us
If you have any questions or would like to contact us:
1 Grove Street, Wilmslow SK9 1DU