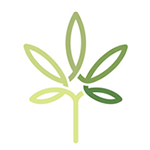 simply hemped
We started simply hemped to provide the benefits of CBD in a safe, high quality way from a brand that can be trusted. Our CBD oil is sourced from EU farms and is laboratory tested to ensure that every bottle of simply hemped CBD oil matches the high standards our customers expect from our products.
Unlike other CBD oils on the market, at simply hemped we do not add any additives or artificial flavours to our oils, creating a more natural and safer way to enjoy the benefits of CBD.
a brand you can trust
We have been providing our customers with high quality oils through our sister company simply argan for over a decade. We pride ourselves on the quality of our oils and service, the 4.8 stars we have earned on Trustpilot just shows that our thousands of customers agree. So, when you shop with us, you can ensure your CBD is safe, natural and of the highest quality.